For the fourth consecutive year, MusiMétroMontréal will celebrate la Fête nationale in dance and song with 24 of our musicians. This year, we will be at Parc de la Promenade-Bellerive near Honoré-Beaugrand metro station. Come and see Le Vièle Orchestre, Charlaine, Julie, Raph M, Clark, Gérald, Sherlock, et Flash-Back 57/97 avec Philippe Mius d'Entremont et Claude Gélineau.
5:00pm-6:30pm: Le Vièle Orchestre ( danse et musique trad )
7:00pm-7:20pm: Charlaine Potvin et ses amis
7:20pm-7:45pm: Julie, Raph M, et Clark
8:00pm-8:10pm: Gérald Cabot
8:10pm-8:35pm: Sherlock
8:35pm-10:00pm: Flash-Back 57/97 et ses amis, feront renaître « Cent mille façons »
Picnic Day and entertainment starting at noon! Free admission, welcome to all!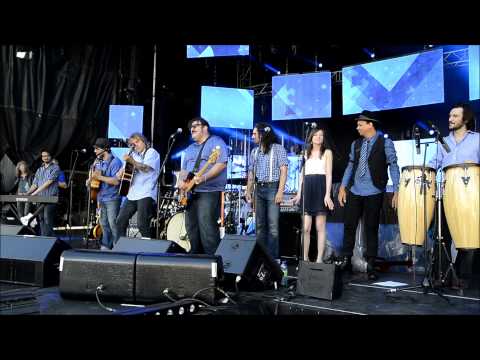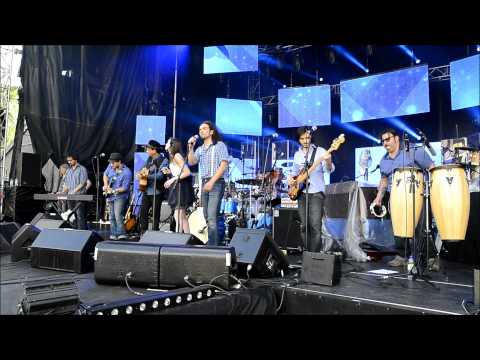 Parc de la Promenade Bellerive (8300 rue Bellerive, H1L 6S2)
9 h 00 Exposition au chalet d'accueil « le Québec en Art »
11 h 00 Messe traditionnelle (choeur de chant)
12 h 00 Volée de cloches, Cantine (jusqu'à 22h), Début de la vente de billets, Tirage Moitié-moitié
Animation : maquillage, bricolage, diffusion musicale
17 h 00 Spectacle du groupe de Musi-Métro Première partie « musiqueTRAD »
18 h 30 Hommage au drapeau et discours patriotique
Tirage du prix Moitié-moitié
19 h 00 Musi Métro : 15 musiciens, un portrait des plus grandes chansons québécoises
22 h 00Fin de la fête
Amuseurs publics (jusqu'à 16h)
Société d'Animation de la Promenade Bellerive
Info : 514 493-1967 ou www.promenadebellerive.com
En cas de pluie : Sous-sol de l'église Saint-François d'Assise (700 Georges Bizet, Montréal, H1L 5S9)